It should be noted that dental implants in Sydney are considered to be as one of the most expensive dental procedures along with teeth whitening, root canal therapy, veneers and periodontal surgery.
Cost will always be something that can put people off in trying out a particular treatment procedure; the same is true with regards to dental implants Sydney.
Let us look at some ways on how to help you find cheap implant teeth without compromising on their quality.
Tooth Implant Cost in Sydney
So how much does a dental implant cost per tooth? Well patients can expect to pay between $6,000 to $8,000 for a single tooth dental implant which includes the cost for the abutment and crown.
How much do implant teeth cost for the whole mouth? That will cost much higher ranging from $35,000 to $50,000 for the full set.
Price of Dental Implant at Sydney CBD Dentistry
At Sydney CBD Dentistry, we have a dental implant package special which is only $5,199 each with payment plan and that is a dental implant including a CEREC crown. Our dental implant rate is quite cheaper than most dental practices around Sydney.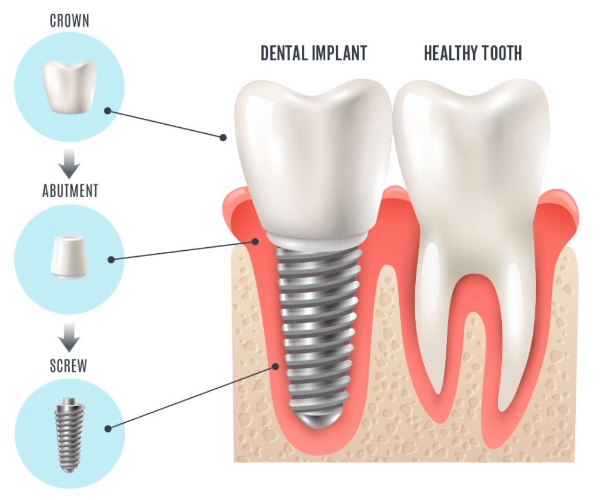 There is indeed a lot to prepare with dental implant cost in Sydney especially since most insurance companies don't have dental implants as one of their coverage.
As a result, patients will often be paying for these types of procedure straight from their pockets.
Some individuals were able to find success by comparing prices from Sydney CBD Dentistry as their dental implants are affordable.
Also, others were able to save dental implant cost by investing in Sydney CBD Dentistry's dental payment plan.
If you still find the prices to be a bit expensive, you may also consider getting dental implants by travelling overseas as some countries offer treatments at a lowered cost.