Dental Veneers Sydney
Real Life Transformations
---
Facebook Posts
---
Sydney CBD Dentistry's Website Special
Payment Plan Available: Composite Veneers at $550 each and Porcelain Veneers at $1100 each (only for a package of 6+ veneers).
Don't need a payment plan? Pay upfront and get a  further 10% DISCOUNT! Composite Veneers at $495 each and Porcelain Veneers at $990 each 
(only for a package of 6+ veneers).
Offers subject to change without notice.
Dental Veneers from $550/tooth (only for a package of 6+ veneers):
At Sydney CBD Dentistry, we offer both porcelain and composite resin dental veneers to suit different needs and preferences. It is important that you read the information provided by us, as well as having a proper consultation with any dentist.
1) Composite Resin Veneers for $550/tooth (only for a package of 6+ veneers):
Composite Resin is a polymer based material filled by ceramic particles, it is the most flexible dental material, both in its usage and characteristics.
Composite Resin can be carefully adapted to tooth structures with minimal or no cutting to tooth structures, and can often blend into the tooth structure seamlessly. This makes it an ideal material for minimally invasive dental veneer material. It also allows the dentist and patients to immediately change the smile with simple addition and reduction to best suit the patient's preferences.
The average expected life-span of the veneers range between 5-10 years, with higher possibility of repairs required due to chipping and staining which may compound to long term cost to the restoration*. We often recommend this treatment as a minimally invasive option and for those patients who are new to the veneer dental treatment for its reversibility and conservative nature**.
We also recommend this as a transitional veneer to aid our patients decide on what their desired final aesthetic is and can be upgraded to ceramic veneers.***
* Repairs incur a standard restoration cost.
** Tooth preparation varies significantly between individuals. Your dentist will be able to advise this on examination.
*** If the veneers were performed by us, the upgrade to ceramic veneers is $1,100/tooth.
2) Smile Make-over with 6 or more teeth from $6,600 (for 6 veneers) for Porcelain Ceramic Veneers – being $1,100 each (only for a package of 6+ veneers).
Smile is a reflection of your joy and happiness. Which is why we feel strongly that a beautiful smile transformation should be affordable.
When you need more than 6 veneers from us, we offer a significant discount. For $1,100/veneer when you receive 6 or more veneers, porcelain veneers do not come much more affordable than that.
Are veneers your solution to your life-long problems? Probably not. But at least you can start smiling.
3) Ceramic Porcelain Veneers from $1,490/tooth (for less than 6 veneers):
Dental ceramics have long been regarded as an ideal long-term restorative materials. The average life expectancy is between 10-20 years, depending on the actual ceramic materials and techniques as well as the lifestyle habits, diet and oral hygiene of the individual treated with veneers.
– Emax Veneers from $1490/tooth (for less than 6 veneers):
1) Porcelain Veneers: Emax is one of the most popular, dominant dental ceramics around, indicated for a variety of treatment options, most notably, dental cosmetics. Dentists have successfully utilised this ultra-strong dental ceramic for more than a decade with proven track record.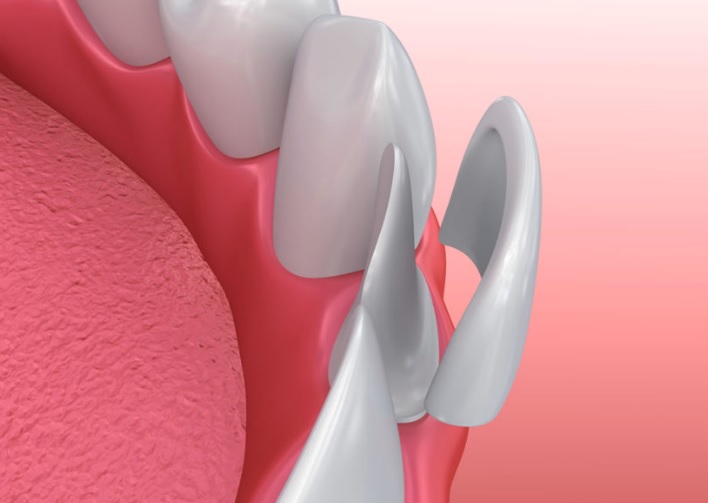 Our dental ceramist based in Sydney is pleased to present us with a discounted rate due to our work volume and to benefit our patients, we feel it is important to pass on this discount.
Further discounts may be applicable for those requiring more than 10 Porcelain Veneers as we will pass on any cost savings from a higher number of units.
A customised nightguard may be advised by the dentist to protect the veneers which comes at an additional cost.
Emax (Lithium Disilicate) has been the "IT" material in the dental industry for the past decade. It has extremely high resistance to fracture and is also regarded as one of the most beautiful dental ceramics in the world. It has been used extremely successfully across the globe by many well-known dentists and ceramists to produce some life-changing smiles. There are also very good clinical track-record to back its use in many difficult situations, including extremely thin veneers, dental crowns and bridges, and even implant restorations where raw strength is required, but aesthetic cannot be compromised.
We offer Emax in different levels of customisations:
a) Standard Glazed Emax from $1490/tooth. The veneer is made and glazed to life-like shine. It has comparable translucency to tooth structure and is often adequate to produce very aesthetic smiles.
b) Stained and Glazed Emax from $1490/tooth. The veneer is made and customised staining is applied to produce more details on the veneers, and a layer of fine porcelain glaze is applied on top.
c) Layered and Glazed Emax from $1490/tooth. The veneer is stacked by layers by ceramist to mimic natural layers of tooth structure, then polished and characterised to customised requirements, and finished with a fine glazed porcelain on top.
We offer a 5 year conditioned warranty to Emax restorations:
1) The warranty is limited to failures of materials, including debonding/fallen off and fracture of materials. It does not apply to recurrent dental decays, or loss of tooth due to accidents, gum diseases, and dental abscesses.
2) Patient must have had dental examinations and cleans at least twice a year at our practices. If the patient is an existing patient at our practices, some discretion consideration is applicable should the patient failed to attend for regular examinations and hygiene maintenance.
*Note: Conditions apply and you must mention this website promotion when booking your appointment with us at Hornsby Dental | Hornsby Dentist. To speak to one of our friendly staff about the offer, call (02) 8090 1105 or e-mail us at info@sydneycbddentistry.com.au for any questions that you may have and we will respond within 1-2 business hours to all e-mails and Voicemails.
Offer subject to change without notice.
Implant Crowns not included in this promotion.
Driving directions from Australian National Maritime Museum to Sydney CBD Dentistry will take about 11 minutes. Head north toward Murray St and turn left onto Murray St then turn right onto Bunn St. Turn left onto Pyrmont St and use the left 2 lanes to take the ramp to M1/City/Harbour Bridge. Merge onto Western Distributor/A4 and use the left 2 lanes to take the exit toward City Centre/City N. Continue onto Western Distributor and continue onto King St. Turn left onto Elizabeth St and turn left onto Hunter St then lastly, turn left onto Pitt St where you will find us on the left side.