Tooth Implant Cost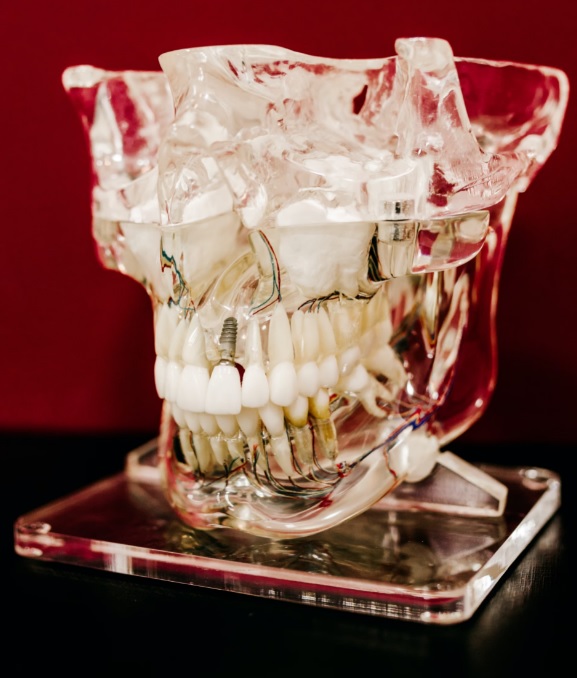 In achieving optimum oral health, your best Sydney dentist will present to you a course of treatment. This will help with solving whatever your dental problem is and consequently making sure that no other issues will arise after the treatment. Such is the case for missing teeth after tooth extraction.
A gap in between teeth can result in a multitude of problems. This includes shifting of the adjacent teeth towards the space causing teeth gaps and moving of the opposing teeth causing extrusion of the tooth towards the missing area.
To prevent these situations from happening, a plan after extraction is needed to replace the missing teeth. Most patients would resort to fixed or removable dentures but advancements in the field of Dentistry have lead to the discovery of Dental Implants.
Dental Implants Sydney are a fixed solution for missing teeth. This is composed of a titanium screw that is biologically adapted into the jawbone and a tooth crown to cap the screw and complete the teeth replacement.
In essence, the screw becomes the tooth root and the crown replaces the tooth.
Nowadays, Sydney dental implants are considered the best teeth replacement as it has several benefits that patients can really appreciate. These includes:
Prevents untoward incidents such as dislodgement

Prevents tissue damage as gums biologically adapt to the titanium screw

Inhibits bone reduction with the jawbone fused with the screw

Enhances aesthetics with a perfectly engineered dental crown

Longevity, with a lifespan of up to 20 years if properly maintained
However, with the plethora of advantages of tooth implants come its disadvantages and this includes the tooth implant cost.
Considered as one of the most expensive procedures, tooth implant in Sydney can cost $5,500 – $7,000 per tooth. Therefore, if you are considering the replacement of a series of teeth through dental implants, expect to spend around $50,000 or more.
Implant Teeth Cost at Sydney CBD Dentistry
The tooth implant price Sydney largely depends on the experience of your dentist Sydney and the technology available in the dental clinic. At Sydney CBD Dentistry, we offer one of the most competitive prices and packages for dental implant Sydney.
We also utilise the cutting-edge technology of low radiation Cone Beam CT scan, CADCAM, and precision milled dental implant system to fabricate dental implants with efficiency and detail accuracy.
A dental implant + CEREC crown package at Sydney CBD Dentistry is $5,199 per tooth. This comes with a free initial consultation and screening to determine whether you are a suitable candidate for dental implant.
Keep in mind that there may be other expenses necessary to guarantee the success of your dental implant. This may include certain bone and tissue grafts to support the implant system as well as other minor surgeries.
Our dental implant specialist will educate and inform you prior to these procedures.
For best dental implants, visit Sydney CBD Dentistry and experience world-class dental implant surgery at the heart of Sydney.