Dental Crowns Sydney
Sydney CBD Dentistry's Dental Crowns Website Special: Save up to 30% off single-visit dental crowns!
Save up to 30% on your dental crown with Sydney CBD Dentistry's  promotional website special, with prices starting from $1190* inclusive of a 5 year warranty!** This offer only applies to CAD/CAM crowns.
Our dentists can provide you with a crown in a single appointment using the latest in CAD/CAM technology saving you time and money. These are high quality as they are designed and made in-house by our dentists and come in two material varieties: ceramic or Emax porcelain. –> Offer subjects to change without notice.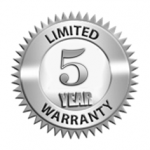 The dental crowns we offer in all our practices include:
GC Cerasmart/Vita Enamic Hybrid Ceramic Crown – $1,190
– Single-visit
– Aesthetic characterisation option for additional fee of $50
– Suitable for any tooth in the mouth where biting force is not excessive
Ivoclar Vivadent Emax Ceramic Crown – $1,290
– 1 or 2 visits required (Case dependent, advisable by the dentist in a preliminary consultation appointment)
– Customisable aesthetic with layering and staining (additional fee of $100)
– Higher strength material than ceramic
– Excellent long-term wear
Zirconia Ceramic Crown – $1,450
– 2 visits necessary, as requires lab-sintering process
– Acceptable aesthetic, less frequently used in front teeth
– Highest strength in dental ceramics, can be used in any situation where strength is required, including bridges
-Kinder to opposing teeth for grinders
– Excellent long-term track record in dental researches
Porcelain-fused Metal Crown – $1,450
– 2 visits necessary, as requires lab-sintering process
– Porcelain masks the metal backing giving great aesthetic likeness to a natural tooth
– High strength back-bone of metal prevents crack-propagation
– Excellent long-term track record in dental researches
*Note: Conditions apply and you must mention this website promotion when booking your appointment with us at Sydney CBD Dentistry. To speak to one of our friendly staff about the offer or more information, call (02) 8090 1105 or e-mail us at info@sydneycbddentistry.com.au for any questions that you may have. If you reach our voicemail, please leave a message and we will respond within a timely manner.
*$1190 is limited to crowns made from GC Cerasmart and Vita Enamic Ceramic.
**5 Year Limited Warranty key conditions: 1. Patient has to retain their receipt, 2. have twice a year routine 6 monthly dental check-up and cleans at any of our practice location during the warranty period. The warranty will cover for a free replacement of the same Dental Crown restoration if it failed due mechanical failures only, such as fractures or de-bonds. The warranty however, does not extend to trauma/accident related failures, dental decays, gum diseases, or a need for root canal therapy otherwise recommended by the treating dentist prior to the commencement of treatment.
* Offer subjects to change without notice. 
Implant Crowns not included in this promotion and indicative pricing is $1490-1790 depending on material and component costs.
We also have other locations at North Sydney, CBD and Hornsby if you prefer an appointment there instead. The same Dental Crown Offer above will still apply. Please visit www.northsydneydentistry.com.au, or call us on (02) 8090 1108 to book an appointment or for Hornsby: www.hornsbydentist.com.au or (02) 8090 1100.
Benefits of one-visit Dental Crowns at Sydney CBD Dentistry
Typically, you will find that the average cost of Dental Crowns in and around Sydney ranges from between $1,500 to $2,500+.
At Sydney CBD Dentistry, we make our Dental Crowns in-house to ensure the best quality and to offer Dental Crowns in only 1 visit.
No impressions required; reducing the margin of error further
One visit, saving you time, money, and offering greater convenience.
No temporary Dental Crowns required, saving you money and avoiding the risk of breaking temporary Crowns
Our 1-visit crowns also provide the benefit of being able to see the technology in action; once the CAD/CAM system has been used to scan your tooth, the dentist will be able to custom design a crown for you and the information is transferred to the milling unit, you can then watch the dental crown being made in our high tech precision milling unit.
Dental Crowns
The purpose of a dental crown is to provide cover for a tooth so that no fractures are likely to occur. Fractures and cracks frequently occur in teeth with large existing restorations, as well as teeth that are subjected to excessive loading such as seen in sleep grinders.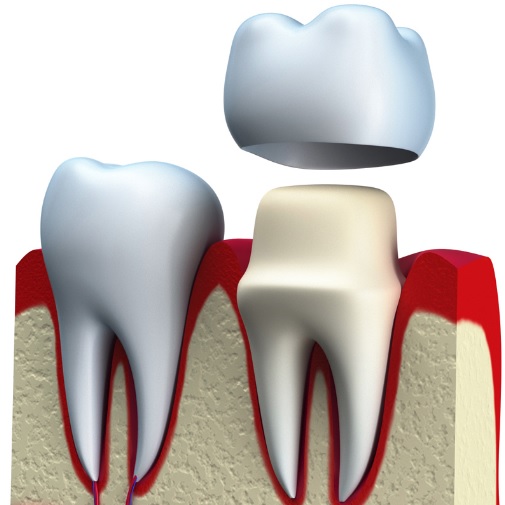 In cosmetic dentistry, crowns are often used to improve the long term appearance and shade of a tooth.
Natural teeth are made up of pulp, dentine and enamel. Enamel being the outermost covering of the tooth is the strongest material in human body.
Although being hard and strong, enamel has a crystalline structure which can chip, break or get weakened due to various reasons like caries(decay of a tooth), large fillings (especially amalgam), injury or trauma to the tooth(like a fall /hit on the tooth), stress related grinding of teeth, age related wear and tear etc.
An artificial crown prepared and cemented over the natural existing tooth structure is usually the best solution to such conditions.
Though ceramic is the most widely used crown material a variety of materials are available and may be more suitable for different people depending on their anatomy, lifestyle habits, diet etc, your dentist will be able to advise the most appropriate material type for you in your preliminary consultation.
The different crown materials that we provide are metal crowns (Steel finish or gold finish), Porcelain fused to metal (tooth coloured with a metal alloy layering inside), Zirconia porcelain hybrid, Emax porcelain hybrid, and all ceramic crown.
We design our ceramic and Emax crowns in-house using modern CAD/CAM technology where 3D images of the teeth are loaded on to the SIRONA-CEREC software and crowns are milled by computer operated machines in less than 10 mins. This technology has been used on more than 8 million patients worldwide and more than 25 million ceramic restorations have been created and placed.
Our metal crowns are done in two visits. Dentists prepare the tooth, take impressions and send the impressions to highly experienced dental technicians in Sydney and Melbourne where crowns are made. They are cemented in the second visit.
Directions from Australian Museum to Sydney CBD Dentistry only takes 5 minute drive. Head north on College St toward William St and continue onto Prince Albert Rd. Use the right 2 lanes to turn right onto Macquarie St then turn left onto Hunter St. Lastly, turn left onto Pitt St where our clinic is located on the left side.