About us
At Sydney CBD Dentistry, we have a simple philosophy, which is to provide quality dental care, in a friendly and caring manner, at a good price point, to ensure that our patients receive value for money.
Sydney CBD Dentistry is also a Network provider with Australia's major health funds, being Medibank Private and BUPA. The benefit you receive is that if you are a member, you should be able to maximise your health fund dental benefits. (please speak with your health fund if you have any specific questions about your particular health fund cover).
We have the latest dental equipment, technology and materials, along with experienced dentists to provide you with the very best dental care that we offer.
Contact us at (02) 8090 1105, or info@sydneycbddentistry.com.au. If our phones or staff are busy, please feel free to leave a Voicemail or e-mail us and we will respond within 1 – 2 business hours. For further details such as opening hours and a map, click here –> Contact Us.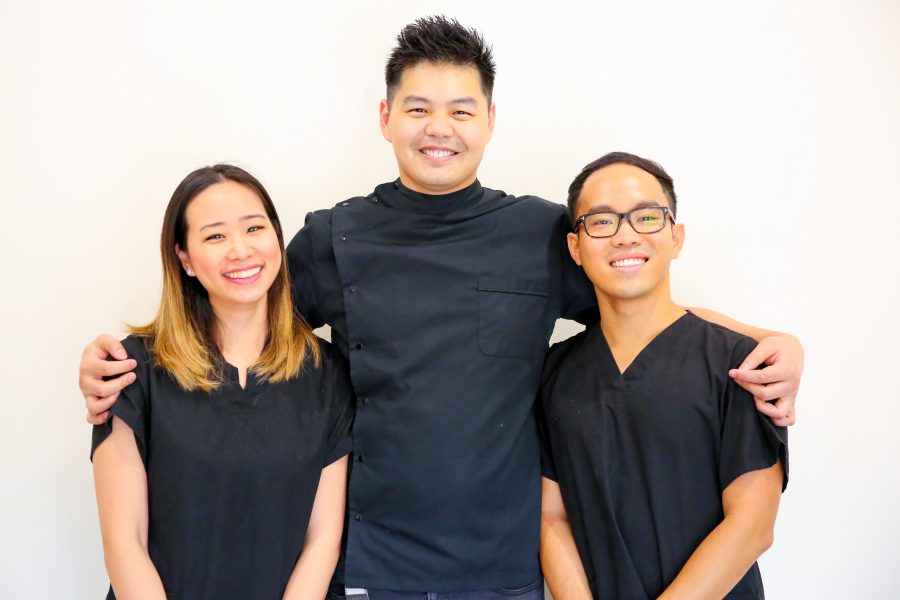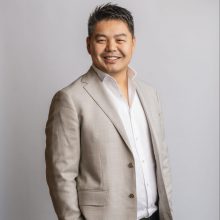 Dr Mark Nieh, BDS (Otago, NZ)
Dr Mark graduated from the University of Otago, New Zealand, in 2005. After gaining experience and mentorship in several different dental practices, he decided to open his practice in Hornsby. Fast forward twelve years, the creation and success of Cosmetique Dental Group started, with 8 locations across New South Wales.
Dr Mark is obsessed with restorative and cosmetic dentistry and its never-ending evolution. He always endeavours to make his patient's experience seamless and perfect.
Sitting in Dr Mark's chair, you become his number one priority. Dr Mark will only ever recommend dental treatments that he would complete on his own family. He prides himself on delivering perfect results for all his patients.
When consulting with a patient, Dr Mark will always look at restoring the function and aesthetics of a patient's smile. He believes this is a vital responsibility of being a top-calibre clinician.
He will always talk you through your treatment to keep you informed while relieving any fear or dental anxiety. Providing options after consideration of your current and future treatment needs is also a core value of Dr Mark's dental philosophy.
He strongly believes in continuing education in any profession. His core interest in professional development in the past decade has been with restorative dentistry involving aesthetic restorations, dental materials research, and implant restorations. He maintains an active account with several prominent overseas research institutes to keep updated on the material research and treatment modalities.
Outside of work, family is important to Dr Mark, especially since having two young children.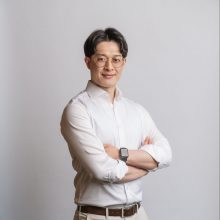 Dr Kevin graduated with a Doctor of Dental Medicine from the University of Sydney. He is passionate about all aspects of dentistry, with a specific interest in Cosmetic Dentistry and Oral Surgery. Dr Kevin is constantly looking for opportunities to fine-tune his skills by regularly attending courses and conferences. Having grown up in Hong Kong, he is also fluent in Cantonese, Mandarin and English.
Dr Kevin loves changing lives with a bright new smile. But most importantly, he loves making people feel comfortable and confident in their dentistry, making people forget their fear of the dentist.
Kevin believes that there is a balance to everything in life. Everyone should enjoy their favourite food and beverages every once in a while. A coffee first thing in the morning or a dessert after a great meal is something that no one should have to miss! He understands these indulgences in life, so do not be afraid to seek him for some advice on how to restore your beautiful smile and ways to maintain them!
Outside of work, Kevin loves playing basketball and golf and anything else that's active. As much as he loves helping everyone with their teeth, he also loves taking time off once a year to travel. His ultimate goal is to visit all the exotic places in the world. His favourite so far is Hawaii.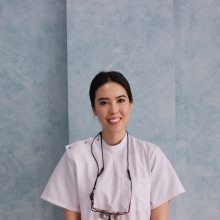 Born and raised in Sydney, Dr Connie completed her Bachelor of Dental Science with Honours at the University of Queensland. She completed her training in regional Queensland and Wollongong for two years before moving back to Metropolitan Sydney to be with her close friends and family.
The most rewarding aspect of dentistry for Dr Connie is the ability to provide comfort to those most anxious or apprehensive about dental treatment, having seen and treated vulnerable members of our society in regional and disadvantaged areas. Dr Connie is particularly interested in all sides of dentistry, with specific expertise and confidence in dental extractions and cosmetic dentistry.
She understands the need to listen and develop individualised treatment as everyone is unique in their situation and dental priorities. Dr Connie is passionate about providing patients with the ability to take control of their oral health with preventative care and guidance, supporting them through their dental journey.
Dr Connie appreciates the importance of taking care of other aspects of your health, so she takes the time to relax with Netflix or hits the gym to exercise with friends.
Practice Policies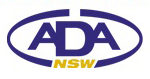 Sydney CBD Dentistry is a member of the Australian Dental Association (NWS Branch) Limited)
Payments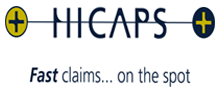 Payments is required on the day of your treatment. We accept cash, Mastercard, Visa, and EFTPOS.
Treatment plans
A written treatment plan can be provided for you to take home and view. We are available to discuss this with you at anytime should you require further information on your recommended treatments. Appointments
Should you wish to re-schedule your appointment we require 24 hours notice so that we may accommodate our other patients.
Health Funds
Sydney CBD Dentistry has HICAPS and we accept major health funds like Medibank Private, BUPA, NIB and HCF to name a few.
If you have health insurance we can process your claim electronically. This is done at the end of each appointment.
Appointments
Should you wish to re-schedule your appointment we require 24 hours notice so that we may accommodate our other patients.
Take a Tour of our Sydney CBD Dentistry below...
About us