About us
At Sydney CBD Dentistry, we have a simple philosophy, which is to provide quality dental care, in a friendly and caring manner, at a good price point, to ensure that our patients receive value for money.
Sydney CBD Dentistry is also a Network provider with Australia's major health funds, being Medibank Private and BUPA. The benefit you receive is that if you are a member, you should be able to maximize your health fund dental benefits. (please speak with your health fund if you have any specific questions about your particular health fund cover).
We have the latest dental equipment, technology and materials, along with experienced dentists to provide you with the very best dental care that we offer.
Contact us at (02) 8090 1105, or info@sydneycbddentistry.com.au. If our phones or staff are busy, please feel free to leave a Voicemail or e-mail us and we will respond within 1 – 2 business hours. For further details such as opening hours and a map, click here –> Contact Us.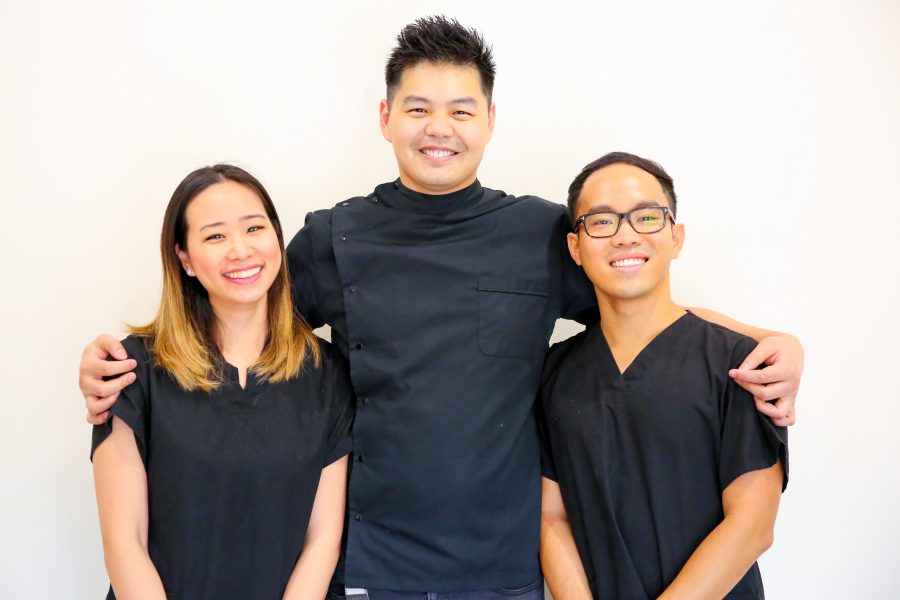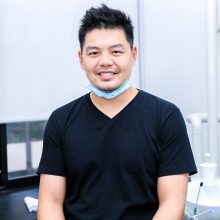 Dr Mark Nieh, BDS (Otago, NZ)
Welcome to Sydney CBD Dentistry, where our practice focuses on you and your smile. We are located at in the heart of the North Sydney CBD at Level 3, Suite 302, 71 Walker Street, North Sydney.
I graduated from the University of Otago, New Zealand, in 2005. After gaining experience and having received mentoring in several different dental practices, I decided to begin a surgery of my own in Hornsby. The practice is doing well, and I found there was demand from patients to open at North Sydney as well, closer to the city.
I am obsessed about dentistry and its never-ending evolution, and endeavour to make your dental experience a pleasant and mutually rewarding experience.
When you sit on my dental chair, you become my number one priority.
Our whole team is dedicated to your comfort and you will receive our uttermost care and the best treatments in a relaxed, modern and friendly atmosphere. I will only recommend dental treatments to you that I would perform on my own family. While dentally obsessed, I still believe that teeth are fixed so that you can use them, ideally not on anything that will break it again (opening a beer bottle for example).
I believe in the philosophy of enjoying everything in life, in moderation. I consume coffee and tea, just like everybody else, and cannot operate without a strong cuppa in the morning. So while I do like you to come in with gorgeous teeth with minimal staining, I understand indulgences in life and will help you to make good of your teeth every time you come in.
Our team believes in communication. I will not only talk you through your treatment to keep you informed, but also to allay any fears you may have. I will also provide you with options after careful consideration of your current and future treatment needs. I also understand that at times people may be restricted by financial concerns. These will all come into our treatment planning and will be openly discussed with you prior to beginning of any treatment.
I strongly believe in continuing education in any profession. My main interest in professional development in the past few years has been with restorative dentistry involving aesthetic restorations, dental materials research, and implant restorations. I maintain an active account with several prominent overseas research institutes to keep me updated of the material research and treatment modalities.
Outside of work, family is very important to me, especially having 2 young children keeps me busy on weekends.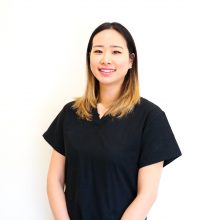 Dr Ellen Lai, BDSc (Uni of Qld.)
Dr. Ellen brings a caring and personal touch to dentistry. Having grown up in both Taiwan and New Zealand, she completed her dental degree at the University of Queensland. After accumulating experience in both Brisbane and Melbourne, she has relocated to Sydney.
Dr. Ellen approaches dentistry with a long term prospective. She has continued to enrich herself with updated techniques and education in order to provide the best care possible. For every patient, she will take the time to understand and discuss what is best for each person. Dr. Ellen is knowledgeable in all areas of general dentistry but has special interest in Orthodontics, Cosmetic dentistry and Oral Surgery.
Dr. Ellen has a bubbly personality, a great sense of humour, but also a calming demeanour during clinical work. She is very good with anxious patients and aim to make each visit as comfortable as possible for everyone.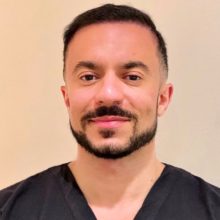 Dr Mathew Ramzy, BPharm (Syd) DMD (Syd)
Dr. Mathew Ramzy initially completed his undergraduate studies in Pharmacy at the University of Sydney. After some years as a Pharmacist in various fields of the industry, he then decided to complete a Doctor of Dental Medicine, also at the University of Sydney.
During his studies, Dr. Ramzy completed various elective units in different fields of Dentistry. His interests include restorative, cosmetic, prosthetic and surgical Dentistry, with a particular love for ceramic.
Dr Ramzy has a passion for treating nervous patients and those with Dental anxiety. He believes that every patient has a comfort zone within which they are happy to be treated and prides himself on routinely maintaining patient comfort as the equal most important element of treatment. Dr Ramzy has completed numerous post-graduate training programs in the areas of dental implantology, oral surgery, digital Dentistry cosmetic Dentistry and clear aligner therapy.
Dr Ramzy's philosophy is that Oral health is an essential part of overall health and takes pride in helping patients enjoy the simple pleasures of laughing, smiling and eating through employing a wholistic approach in all of his practices of Dentistry.
In his spare time, Dr. Ramzy is a functional-fitness enthusiast and has performed at a competitive level. Outside of his training, he enjoys travelling the world, reading philosophy and spending time with family, friends and animals.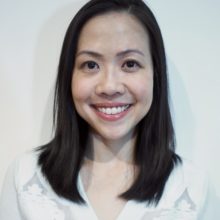 Dr Minn Quah is a gentle and caring dentist that loves making an impact in her patients' lives. After graduating from the University of Melbourne with a Doctor of Dental Surgery, Minn spent time working in both public and private dental clinics in Melbourne before making the move to Sydney. Minn has also ventured overseas to provide much needed dental treatment to disadvantaged communities in Vanuatu.
Minn is constantly looking for opportunities to fine tune her current skills and learn new techniques to benefit her patients. She regularly attends courses and conferences to keep up-to-date with the latest in the industry.
Minn is passionate about all aspects of dentistry but has a keen interest in restorative, cosmetic dentistry and Invisalign. She loves being able to enhance her patients smile and seeing the improvement in their confidence and self-esteem as a result. Dr Quah is not only a talented dentist, but she also holds a Bachelor of Pharmacy from the University of Sydney. Minn also speaks Hokkien, Malay and conversational Mandarin.
When she is not at work, Minn enjoys spending quality time with her husband and 2 children . You can also find her keeping fit at fitness classes, running, and swimming. She also loves getting out and about with her golden retriever Belle.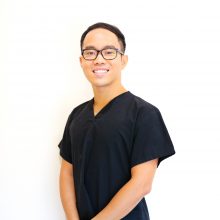 Dr Damian completed his degree from the University of Queensland. Having worked in private settings in Melbourne for multiple years, he now resides in Sydney. He takes a friendly and professional approach to quality dental care and patient's well-being.
Dr Damian's treatment philosophy is to optimise and encourage maintenance of one's natural dentition. Hence, his special interests include prosthodontics (reconstruction of function and cosmetic of one's teeth), endodontics (or root canal treatments) and periodontics (treatment and maintenance of teeth's supporting structure).
In his spare time, Dr Damian is a health and fitness aficionado, and enjoys traveling and cultural activities.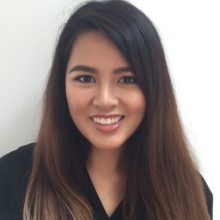 Restile Robosa, BOH (USyd)
Res found her passion for dentistry while working as a dental assistant for 4 years. With a keen interest in oral health promotion and preventive dental care – she graduated from Sydney University with a Bachelor Of Oral Health.
Res has a trained in numerous dental hospitals around Sydney and is experienced in working with both children and adults. Her work in oral health promotion has ranged from oral hygiene instruction to children in preschool visits, to educating nurses in aged care.
To Res, patient comfort always comes first. With her gentle approach, she strives to tailor every appointment to her patients needs.
Res especially enjoys working with children, ensuring they have a positive and fun experience during their visits.
In her spare time, Res likes to keep her hands busy by baking bespoke cakes and her body active with bouldering.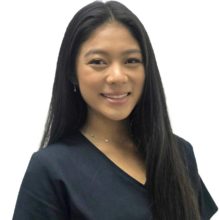 Catherine Lee, B.O.H (Syd Uni)
Catherine Lee is based in our North Sydney and CBD practices.
Bachelor of Oral Health (Syd Uni.)
Member of the Australian Dental and Oral Health Therapist Association
Member of the Dental Hygienist Association of Australia
Catherine Lee completed her Bachelor of Oral Health (BOH) degree at the University of Sydney, she has also completed the Adult Scope course at the University of Sydney. This makes her dual qualified in dental hygiene and dental therapy for all ages. This means Catherine Lee can treat all members of the family as she provide dental cleans and fillings/restorative/cosmetic work for patients of all ages and also performs extractions and nerve treatment on children under 18 years of age. She is also qualified to provide in chair or take home whitening services and advice.
As an Oral Health Therapist, Catherine Lee works alongside dentists to help provide tailored treatment plans to meet each individual patient needs. She has the utmost passion and ambition for holistic and patient centred care, she believes that optimising and encouraging the maintenance of the individual's natural dentition, through oral health education, will achieve an optimum quality of life for the individual.
Practice Policies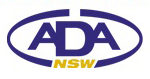 Sydney CBD Dentistry is a member of the Australian Dental Association (NWS Branch) Limited)
Payments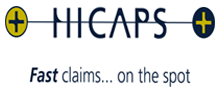 Payments is required on the day of your treatment. We accept cash, Mastercard, Visa, and EFTPOS.
Treatment plans
A written treatment plan can be provided for you to take home and view. We are available to discuss this with you at anytime should you require further information on your recommended treatments. Appointments
Should you wish to re-schedule your appointment we require 24 hours notice so that we may accommodate our other patients.
Health Funds
Sydney CBD Dentistry has HICAPS and we accept major health funds like Medibank Private, BUPA, NIB and HCF to name a few.
If you have health insurance we can process your claim electronically. This is done at the end of each appointment.
Appointments
Should you wish to re-schedule your appointment we require 24 hours notice so that we may accommodate our other patients.
Take a Tour of our Sydney CBD Dentistry below...