Is Invisalign For Me?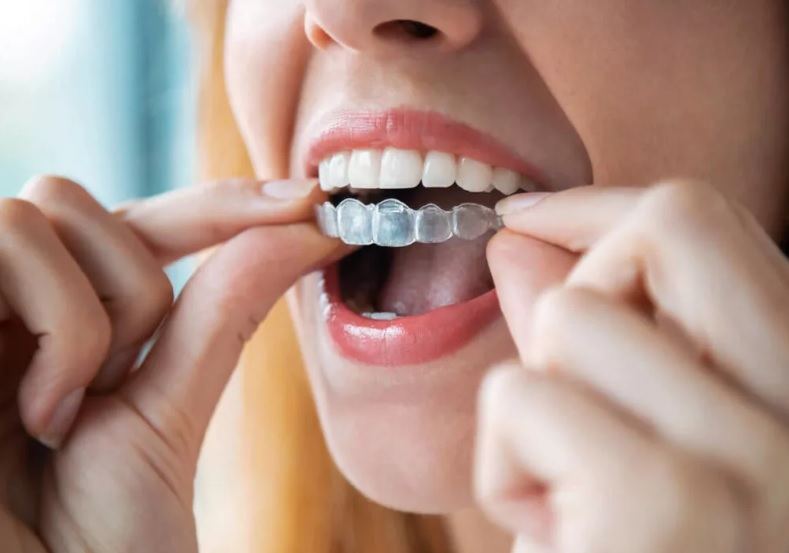 When it comes to straightening the teeth to achieve a healthier and more beautiful smile, dental clinics Sydney generally has two options: metal braces and Invisalign braces. Choosing which is best for you depends on your lifestyle, budget, and personal preferences.
Nowadays, people lean towards choosing Invisalign Sydney as their treatment option for teeth straightening. Invisalign, unlike conventional metal braces, use clear aligner trays so they are almost invisible when you smile!
Patients enjoy it because other people do not even know they are getting dental treatment until it is finished and they already have a brand new, straighter smile!
But keep in mind that Invisalign is not for everyone. This is why it is best to schedule an Invisalign consultation with the best dentist near me to determine if you are a good candidate to get Invisalign treatment.
To help you get a gist, Invisalign is mostly used for mild to moderate dental work. Anything that is too difficult and will require more tooth movement will need the heavier force generated by metal braces. Invisalign simply won't work in these cases.
Also, it is important that you know that Invisalign follows a strict wearing time. The full 22 hours wear every day must be fulfilled. Otherwise, you can expect your progress to go slower and your treatment will last longer than expected.
Lastly, Invisalign can be quite expensive especially if you will need more clear aligner trays. So how much is Invisalign?
If you are looking for a cheap Invisalign Sydney, Sydney CBD Dentistry has you covered. We proudly offer affordable Invisalign braces, the lowest you can get them in Sydney!
At Sydney CBD Dentistry, our Invisalign cost is only $4,300 – $7,790 depending on the difficulty of your case. This is done with the expertise of our Invisalign dentists who have invested in further education to be able to render safe and effective Invisalign treatments. 
So if you are looking for an affordable Invisalign price in Sydney, call us today at Sydney CBD Dentistry! Our friendly team will do their best to schedule you at your most convenient time and date.