Tooth Crowns: How Do They Work?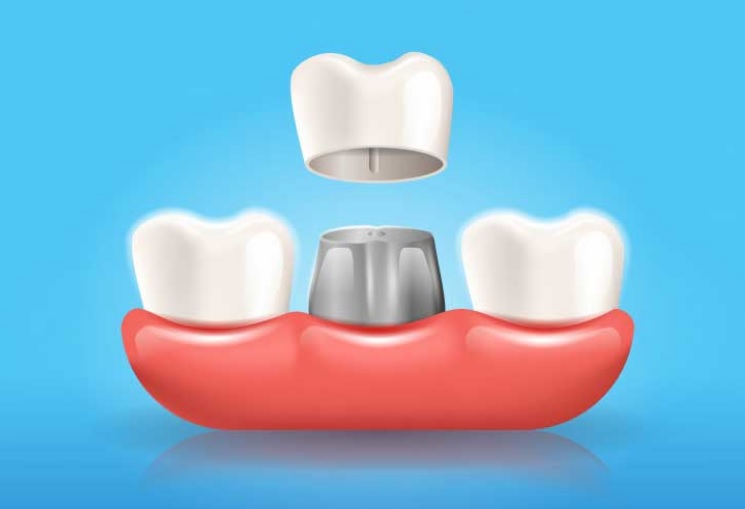 When you have a tooth with extensive damage or if you had previous root canal treatment or dental implants, then it is likely that your dentist Sydney CBD will recommend the placement of a tooth crown.
So what exactly are dental crowns Sydney and how do they benefit you and your smile?
Tooth crowns are tooth-shaped "caps" that are placed over your tooth. Think of it as a protective hat that fits perfectly on your tooth.
They can be made from materials such as gold, porcelain, and metal. Picking which material will depend on your expectations of treatment and how you want your tooth crown to look.
For teeth that are badly decayed or if they are severely fractured, crowns Sydney can bring back their function and beauty.
What your Sydney CBD dentist does is they will remove the vulnerable structures of your tooth to prevent further damage, then they will reshape the tooth so it can hold the tooth crown in place. And once ready, the tooth cap will be cemented on top of the fragile tooth.
The same process goes for root canal treated teeth. Because of the several processes that a tooth that has undergone a root canal needs to go through, the tooth will likely be vulnerable and if not protected, it will eventually crack. Dental crowns in Sydney are placed to avoid this.
Meanwhile, for dental implants, tooth crowns cover the unsightly metal from the pole that serves as the foundation of your dental implants. With the tooth crown in place, it now serves as your actual tooth!
The tooth crown acts as a cover to help reinforce the tooth and allow it to carry its normal functions such as chewing and eating. And with a perfectly designed tooth crown, you can have a naturally beautiful smile again!
Sydney CBD Dentistry offers tooth crowns in gold, porcelain, or porcelain fused to metal. If you think you may need a tooth crown, consult with our best Sydney dentist today and they will gladly walk you through the procedures so you can pick which best suits your needs!