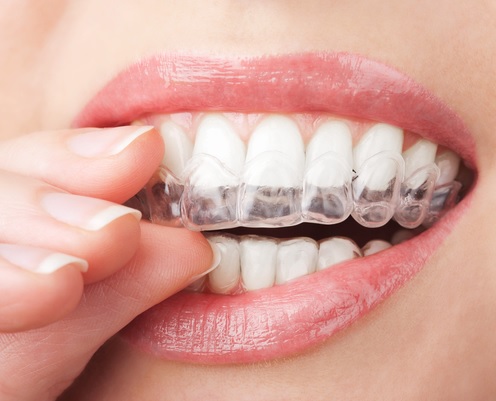 Can adults wear braces? Orthodontics in Sydney are not just for teenagers because whatever your age is, you have every right to improve your dental health and to enhance your smile.
It's sad because most adults never had any orthodontic treatments growing up.
Before, dental problems such as crooked and crowded teeth, overbites and underbites, incorrect jaw position and jaw joint disorders are happily accepted by society.
The only dental solution back then was, if your teeth hurt, remove it.
So what are braces by the way? They are actually customised appliances that use gentle pressure to straighten your teeth and correct your bite.
Now, there are many types of braces for adults, which are:
Metal braces – made of high-grade stainless steel and attached to the front of teeth, are still the most common.
Clear ceramic braces – are worn on the front of the teeth just like traditional steel braces. Unlike metal braces, they blend with the colour of the teeth for a much less noticeable appearance. They may look better but may also break more easily than metal braces.
Lingual, or concealed braces – have brackets that attach to the back of teeth, so they are hidden from view.
Invisible braces or Invisalign – are a series of clear, customised, removable appliances called aligners. Not only are these braces invisible, but they also are removable so they won't trap food and plaque between your teeth like metal braces.
How much do adult braces cost in Sydney?
Cost depends on the type of braces recommended by your dentist. The average cost of braces is around $8,000 to $15,000 depending on the type of braces that you need.
Adult Braces Cost at Sydney CBD Dentistry
At Sydney CBD Dentistry, adult braces cost starts from $4,300 to $7,790 and payment plan with Zip Pay and National Dental Plan is also available. Invisalign starts from $4,300 to $7,790 depending on the suitable Invisalign package. For the traditional metal braces, our dental branches at Macquarie Park and Hornsby will be able to provide the patient with this treatment and it ranges from $4,500 to $6,000+.
But if you truly decided on getting one, book an appointment with your dentist in Sydney today and know your options. You don't have to worry because there is no age limit in getting braces, so get your adult braces in Sydney now and have the chance to have that perfect smile you've always wished for.