Most of us are obsessed with having white teeth. We always want to know the secrets of celebrity on how to make their teeth white and attractive.
Well, the most common treatment that the celebrity uses to maintain their teeth attractively is teeth whitening. Teeth whitening in Sydney is getting more and more popular for both men and women.
Having white teeth is a huge attraction especially if you are working in a corporate world, an attractive smile is really important.
There are a lot of teeth whitening methods. The cheapest type of teeth whitening is over the counter whitening toothpaste, strips, gels and also home remedies like baking soda, activated charcoal and hydrogen peroxide teeth whitening.
People are easily hooked in buying cheap items to whiten their teeth. As a consumer, you need to make sure that the item you are buying is approved by the TGA. There are a lot of items that are fake and it usually harm us instead of helping us.
The most ideal way to whiten your teeth effectively is the treatment provided by the dentist. Professional teeth whitening in Sydney is the safest and most effective way for you to whiten your teeth because you are guided by professionals.
Zoom teeth whitening in Sydney is one common type of in-chair whitening, they use hydrogen peroxide gel, exposing it to Zoom light to penetrate the teeth and removes the stains. It usually takes around 45 minutes to complete the treatment.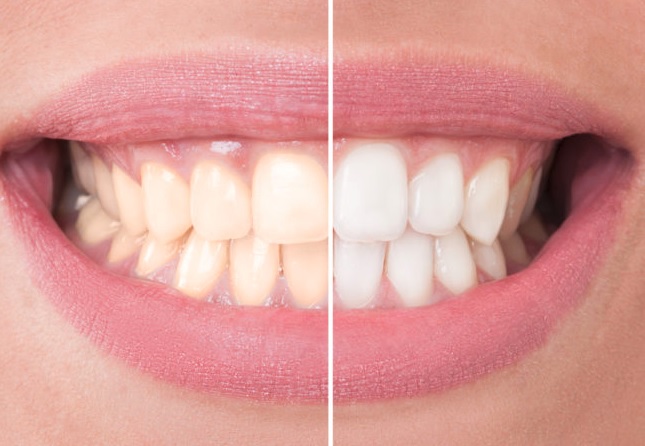 Another method of teeth whitening is the laser teeth whitening in Sydney, this treatment is only done in the practice and they still use hydrogen peroxide gel but a bit more stronger than other treatments. This is one of the most expensive methods because the results are very convincing.
To enhance the effectivity of the in-chair teeth whitening, take-home kits are recommended like UV teeth whitening in Sydney to continue the whitening treatment.
Achieving whiter teeth is really nice but know its pros and cons of teeth whitening first and always ask your dentist before you do any treatments.