How Much Do Braces Cost?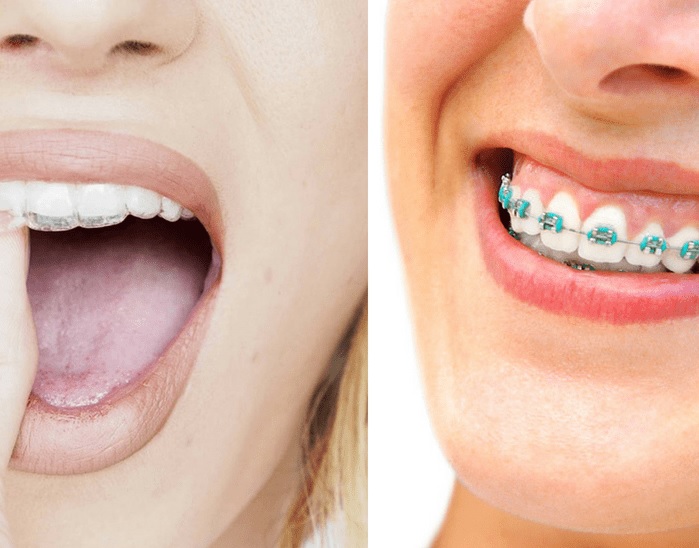 If you are looking for teeth straightening treatments, Sydney dental clinics offer metal braces and Invisalign braces to solve your dilemma!
It is important that you first consult with expert Orthodontists to understand which teeth straightening system will work best to solve your teeth alignment problems safely and efficiently.
Generally, metal braces are used for moderate to difficult teeth alignments.
If you have severe tooth crowding or spacing or if your teeth will need to be pulled towards the correct position, the force to be applied by your braces must suffice. This can only happen with metal braces.
Meanwhile, if you do not want the presence of metal on your teeth and if you only have mild teeth alignment, then Invisalign Sydney will do. Because the clear aligner trays used in Invisalign are almost invisible, many patients prefer this treatment more!
So how much do braces cost?
At Sydney CBD Dentistry, we offer the most affordable metal braces and Invisalign braces! Our metal braces cost goes as low as $4,500!
Any variation to this price will only depend on the difficulty of your case and if there are other procedures that your dentist Sydney CBD will need to do to provide the best results.
Meanwhile, Invisalign cost at Sydney CBD Dentistry will depend on the difficulty of your case as this will dictate the number of clear aligners you will need and the length of treatment time to shift the teeth to their proper alignment.
Our cheap Invisalign Sydney cost is only $4,300 and this will provide the patient with up to 7 clear aligners! And if you have a more difficult case, we offer our comprehensive Invisalign package for $7,790.
This will run for 5 years and it includes unlimited clear aligners and unlimited refinement aligners for that span of time!
At Sydney CBD Dentistry, we believe quality Dentistry should be made available to everyone. Hence, our cheap braces cost and packages. Consult with us today for your braces consult!