Are you suffering from dental problems? Then, it is the time you should pay a visit to the dental clinics. Most of the people suffer from dental problems at any point of time in their life. The causes behind the dental problems are many, and sometimes, in spite of taking care of the oral health, a person may have to suffer from dental issues. A minor dental problem, if neglected, can turn into a serious issue with time. So, one should never neglect the dental problems and go for a dental checkup regularly.
Regular dental checkup and clean up ensure good oral health and prevent many dental problems from occurring. A person suffering from dental problems should at once visit the well-known dental clinics and take the advice and suggestions of the expert dentists. In the city of Sydney in Australia, there are many reputed dental clinics, where different kinds of advanced dental care and treatments are provided. The Sydney CBD dentists are well-known for offering very effective dental treatments and services, and thereby, cure all types of dental and oral health problems. The expert and experienced dentists of these dental clinics not only provide effective treatments for dental problems but also they educate their patients about oral health and hygiene and spread awareness regarding various dental health issues.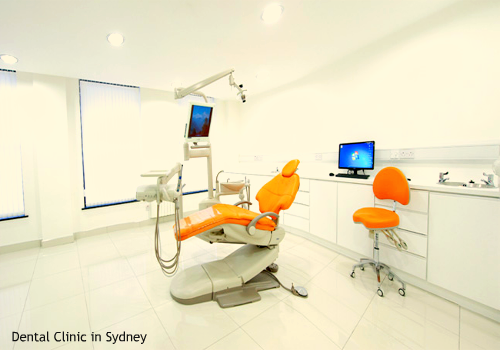 Today, with the emergence of various dental equipment and instruments, it is possible to treat every kind of dental problem, no matter how much complicated it is. So, if you are worried about your dental problem, stop worrying and book an appointment with the dentists of these well-known dental clinics. The advanced dental treatments and services offered in these dental clinics are – root canal therapy, dental implants, teeth whitening, dental crowns, dental veneers, Invisalign, dental fillings and restorations, etc. You can also avail cosmetic dentistry services offered by these dental clinics.
Many special offers and discounts are offered by these dental clinics on the dental services. You can avail monthly special offers on a range of dental treatments. Services like general dentistry, children's dentistry, cosmetic dentistry, sedation dentistry, restorative dentistry, etc. can be availed in these dental clinics. If you need to visit a dentist on an urgent basis, you can avail the service of dental emergency appointments, offered by these dental clinics.
The dentists and the oral healthcare professionals of these dental clinics are very friendly and caring and they make you feel relaxed and comfortable during the treatments. The advanced dental treatments and services offered in these dental clinics are affordable. By using the latest dental equipment, technology, and materials, the experienced dentists of these dental clinics provide the patients the best dental care and cure.