Dentist Near Me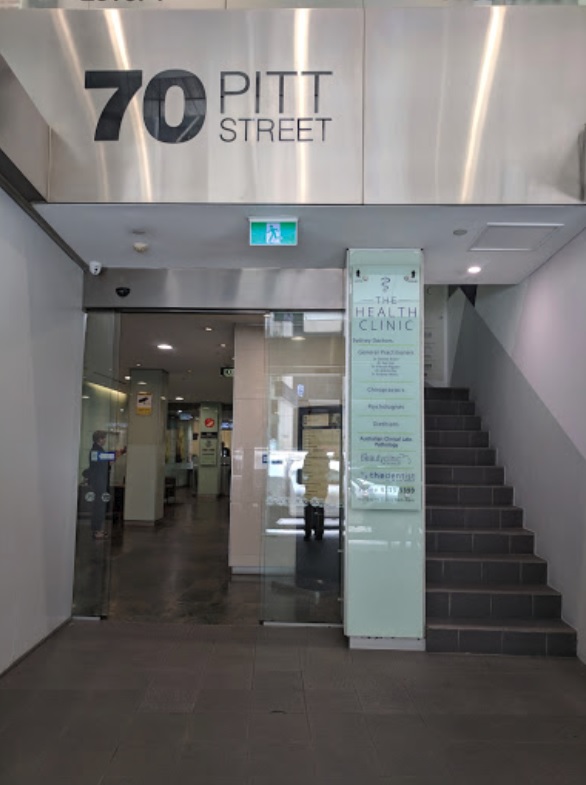 If you are located in the busy streets of Sydney, specifically in Sydney CBD then the best dental practice you can go to is the Sydney CBD Dentistry that is in Level 3, 70 Pitt Street, Sydney.
The entrance is across the Hunter Connection and Wynyard station which is accessible to most of our patients and easy to go to if ever they need emergency dental works.
If you are travelling by train, then there are a lot of convenient and easy way to go to Sydney CBD Dentistry. One way is by train, we are just about 7 minutes away from Wynyard Station.
There are 2 routes you can take by simply walking from the Wynyard Station.
First, you can walk from the station and head south on George St. toward Angel Pl then turn left onto Angel Pl and turn left onto Pitt St., the practice is on the right side.
Another way is by walking from the station then head north on George St. toward Palings La, turn right onto Hunter St. then turn right onto Pitt St. and the destination will be on your left side.
If you have a private car then the easiest way is if you are coming from Wynyard Sydney then the fastest route is by Carrington St. From Wynyard, head north on Carrington St. towards Margaret St., turn right onto Margaret St., right onto George St., then on George St. once you turn left it becomes Hunter St. then turn left to Hamilton St. and right onto Curtin Pl then right onto Pitt St. and the destination is on the left side.
There are other practices around or near Wynyard Station but the Sydney CBD Dentistry is the dentist near you as it is the closest and easiest way to visit.
CBD is included in the city of Sydney and it has a lot of businesses and retails and it is one of the busiest parts of Sydney. You will see a lot of department stores and malls, there are workers that come and go every day as well as tourists who enjoy the high rising buildings and some historic places. It also offers harbour views and parks like Royal Botanic Gardens.
We have a lot of professionals that are working within the business district of Sydney, so most of the time they visit the Sydney CBD dentist during their free time or lunch break which means it is busy during noon time among the dental clinics in Sydney CBD area.
Professionals and families are visiting the practices all throughout the day by booking appointments online, by visiting the website or by simply calling the practice. Making an appointment prior to visiting the practice is important because the time of our Sydney dentists and other patients are precious.
The dental team makes sure that everything is well organised which is why they review the chart of each patient before performing any procedure with our patients to make sure they are all well prepared. Keeping up with your appointment definitely shows everyone's professionalism.
Dentist Near Me