Taking Care of Your Child's Teeth
Parents would always want the best for their children especially when it comes to their health and this includes taking care of their teeth to achieve optimum oral health. To help you with understanding how you can kickstart good oral health for your child, our Childrens Dentist Sydney can help you through this journey.
First is knowing when your child's first dental visit should be. At Sydney CBD Dentistry, we encourage parents to visit the dental clinic with their children at age 6 months to 1 year.
The early visit can help with familiarizing your child with the dental clinic and the paediatric dentist Sydney.
If the dental visit is delayed to a point where dental treatment would already be needed, it can create a bad experience for your child and they will associate dental visits with scary procedures.
Through an early dental visit, dental anxiety can be significantly prevented.
For infants, there are certain procedures that should be done especially to care for their gums. This includes the use of sterile gauze to thoroughly clean the gums.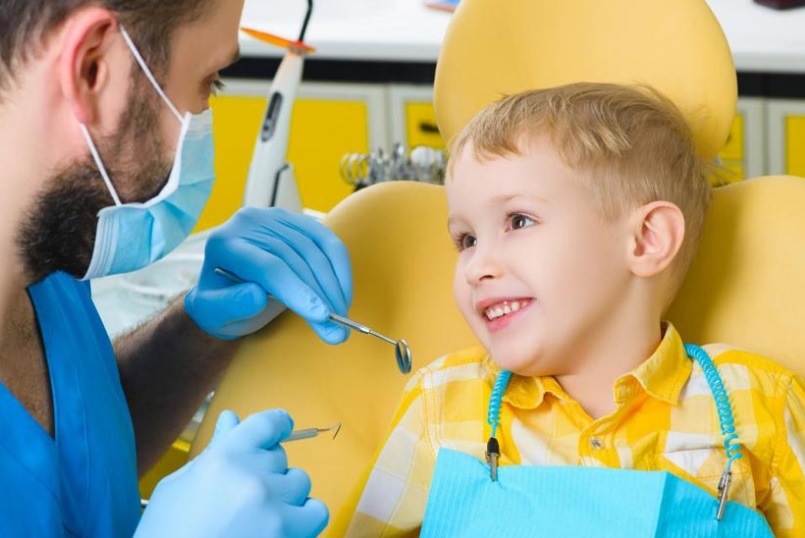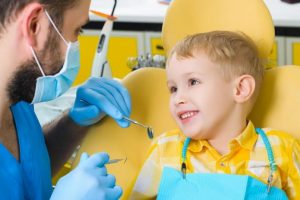 Teething infants and children will experience fever as well as easy irritability which can be pacified by rubbing wet gauze on the gums.
Second is consistent dental visits to promote dental health education and oral hygiene practices.
If your child has grown accustomed to dental treatments at an early age, chances are scary treatments like tooth extraction can be prevented and dental visits would only be for preventive measures such as teeth cleaning and fluoride application.
Fluoride is an essential part of preventive dentistry as it strengthens the tooth enamel preventing tooth decay and fractures.
Monitoring your children's oral habits when at home is also important. Keep in mind that children are more prone to sweets and when abused, this can lead to tooth decay.
Therefore, aside from minimal intake of sweets, children should also practice healthy oral habits such as brushing their teeth twice daily and using mouthwash and dental floss. These habits are carried on until they grow old and it is helpful to start it as early as possible.
For a childrens dentistry Sydney visit, you can expect our accommodating staff and friendly team of children's dentist to make it an enjoyable yet fruitful experience for your child.