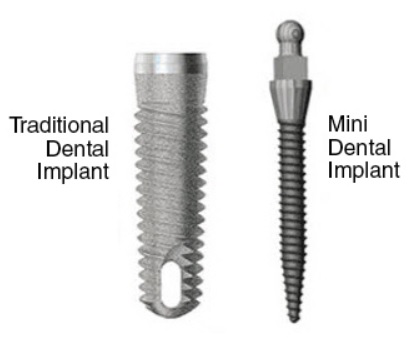 Having tooth gaps is a challenge for all of us. Aside from making us feel not confident and happy, it is also difficult to chew foods that we want to eat.
Teeth have also had a big part in helping us pronounce the words properly and clearly.
If we lose our teeth, the bone mass will decrease making your face look older thank you really are. We always want to keep our youthfulness and having white and complete sets of teeth will make us feel younger.
There are different types of dental implants and due to the advancement of dentistry, we now have traditional or standard implants and mini implants.
But what is the difference between a traditional or standard implant and mini implants? Traditional implants are actually bigger than mini implants.
The support is really good and it's the most ideal way for long term treatment, however, it requires healthy and sufficient jaw bone for it to be successful. So, series of tests are needed to be done to verify if you are a good candidate for dental implants.
On the other hand, what is a mini implant? Are mini dental implants cheaper? Are mini dental implants as good as regular implants?
Mini dental implants are a bit smaller in diameter compared to traditional dental implants. Mini implants do not require as much healthy tissue, unlike traditional implants.
Mini dental implants are much cheaper than traditional implants because they are smaller and only require a smaller material.
Mini dental implants in Sydney are readily available. Since there are differences between traditional and mini implants, ask your dentist on what treatment will suit you best and know its pros and cons to maximise the effectivity of the treatment.