A common misconception that a huge number of individuals have when going to a dentist is the painful treatments and procedures that they will be experiencing. This in turn discourages others to come visit a dentist to receive the much needed help.
With the help of modern technology, dental clinics are able to introduce painless and hassle free procedures to their clients. Let us look at gentle dentists in Sydney and how they are able to keep their clients feel relaxed and at ease during their operation.
Painless Dental Procedure
As mentioned earlier, gentle dentists in Sydney make good use of the latest innovation and technology to bring painless process to each and every one of their patients. For that matter, you will not be finding any shortage for pain free dentists in Sydney who provide their services on a regular day to day basis.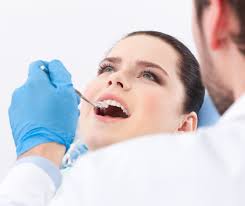 The gentle dentist in Sydney makes good use of anaesthetics all of which is done to help block the pain. Oral sedation is also a popular practice with many gentle dentists in Sydney.
This procedure involves the use of sedative drugs to help reduce patients fear and anxiety with their dental procedure allowing them to feel calm and relaxed in the process. Clients should also have no worries about sedation as the procedure is considered to be very safe.
In fact, sedation helps reduce the risks and stress level which is pretty common with child patients.
Find a pain free dentist in Sydney today!